Tiburon Lockers Head to Head Against Another Leading Locker Company
At one of the only resorts to ever have both Tiburon Lockers and another leading company's lockers installed at the same time
Tiburon Lockers earned more revenue per locker door versus the competition every year

Year 1: Tiburon earned +39% more revenue

Year 2: Tiburon earned +111% more revenue

Year 3: Tiburon earned +123% more revenue

Tiburon grew locker revenue every year, while the competition's revenue declined every year
Tiburon more than doubled the competition's revenue in each of the last two years and paid out more even though the competition offered a higher percentage
Average Yearly Profit Per Door
Source: Information provided by competitor's reporting, shared by the venue
Tiburon is the clear winner - Our passion for impeccable service and focus on your business drives your locker revenue to its full potential
Tiburon Lockers Replacing Different Leading Locker Companies
Case Study #2
In a four-year period at a ski resort, another leading locker company earned $24,783 per season on average. They were never able to generate more than $28,000 in a season.

When Tiburon took over, their locker revenue soared to new heights after the very first year, nearly doubling what the competition's old lockers earned.
Tiburon Lockers generated $46,847 a 189% increase over the previous company's yearly average
Total Locker Revenue Per Year: 2015-2018
Source: Information provided by competitor's reporting, shared by the venue

Case Study #3
Last season, Tiburon Lockers replaced a different national locker competitor at a ski resort.
The season was cut short due to COVID-19, but our revenue was already 150% higher than our competitor's entire previous season.
When extrapolated, this becomes a 196% increase, once again proving that Tiburon will beat any other locker on the market.

Case Study #4
At a water park that was frustrated with the lack of service from another leading competitor
Tiburon was called on to replace their underperforming lockers. This business knew they were missing out on revenue, but when they found out how much they wished they had made the switch sooner.
They couldn't share their specific revenue data, but they were able to tell us that we more than doubled what they had previously been earning from the other lockers.
Tiburon Lockers Versus Owning Lockers
Case Study #5
Tiburon Beats Purchasing
Unhappy with their purchase of lockers, a park decided to partner with Tiburon for electronic lockers.
With only 7.5% of the total locker doors, Tiburon generated more than 50% of the total locker revenue, averaging over 550% more revenue per locker door.
Case Study #6
Replacing Electronic Lockers
A resort that receives over seven million visitors annually had their own electronic lockers they purchased from another company.
A year later they replaced their off the shelf product with Tiburon Lockers; we grew the venue's locker revenue 78%.
Case Study #7
Upgrading From Mechanical
A large water park that operated their own extensive key locker service added two small banks of our electronic lockers for comparison.
Our lockers constantly sold out, earning more than 6x per door and more overall revenue with less total lockers.
Tiburon is guaranteed to increase locker revenue when venues upgrade to our premium electronic lockers from any other product or service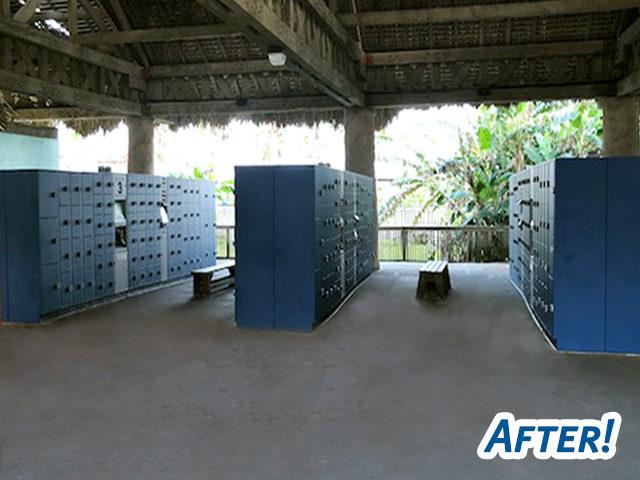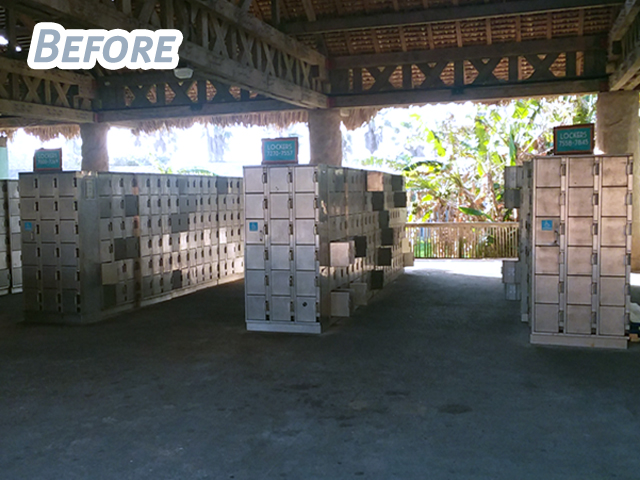 Slider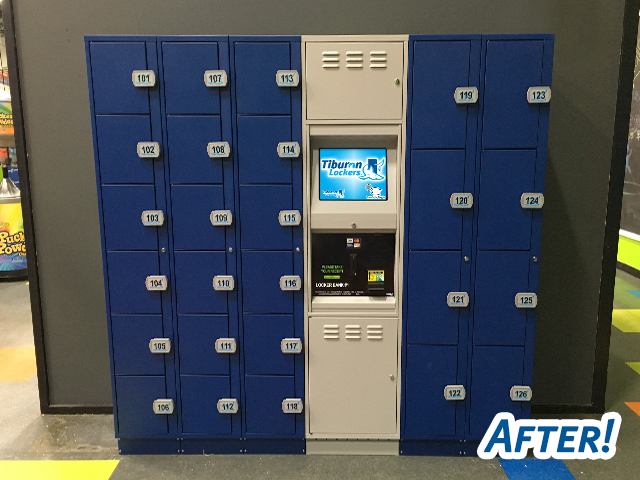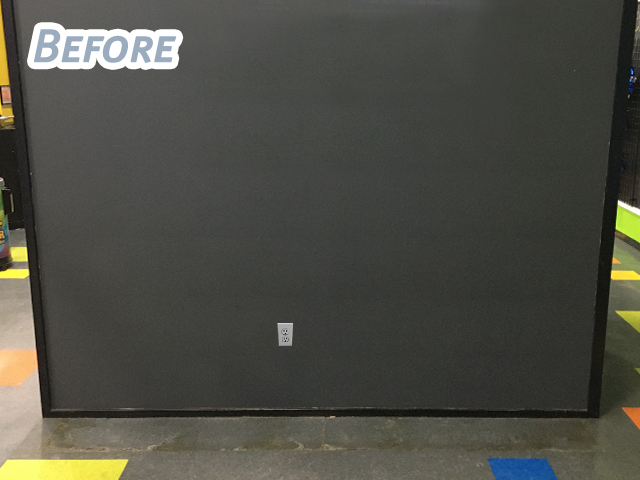 Slider
Superior Locker Technology
Tiburon designs lockers and software that fit you, customizing the system based on the individual business needs of your venue. We are the only locker company to have engineered its product from the ground up, and we continue to grow with new technologies to give you the highest quality lockers available.

Just as your guests are of the utmost importance, we do everything possible to give the best-in-class locker experience for both locker users and venue operators. We continually develop our software to include the latest technology and security updates to keep all systems completely protected.
Built
Tough
Stainless steel, Cold Rolled Steel, and plastic lockers options that are proven to withstand any environment and add value to your business.
Fully
Integratable
Our in-house software development team can integrate our locker systems into your various payment and RFID folio systems.
Remote
Monitoring
Lockers are monitored and tech support is always available, allowing you to achieve maximum operational efficiency.
Continuous
Updates
All locker systems stay safe and secure by receiving continuous and automatic software updates from Tiburon.
Service you can depend on
As pioneers of customer support technology, Tiburon routinely monitors and checks all systems and will proactively respond to events at your venue. We take great pride in providing our top-rated customer service to you, and we promise to fully support our product from day one, delivering on all your needs.

Our service and repairs are free to all locations for the full duration of partnerships. We believe in supporting you and have complete confidence in our locker's ability to produce positive results.

It is our passion to help your business operate more efficiently and to allow your guests to safely store their belongings so they can fully enjoy their time at your location.


Current client and need assistance? Please contact us and let us know how we can help!
Installation
Our locker professionals travel to you and set up the locker system, training your team how to use our software.
Service
You'll always have our full and continued support, and we're always available to your employees and guests for assistance.
Maintenance
Always provided, no extra costs. We take pride in taking care of our equipment and providing what you need to keep going.
What your guests are saying
The lockers are easy to use and very convenient.
Sarah Smith
San Francisco, CA
"It is so easy to use that my 10-year- old daughter can use it. They are Super Convenient.
Riley Beauchamp
Guest at SeaWorld
San Diego, CA
It's easier than normal lockers and faster. Electronic payment processing keeps it as safe as possible.
Catalina Jasso
San Diego, CA